2012 State Charts
Overall Voting System Preparedness: The Best Prepared and the Least Prepared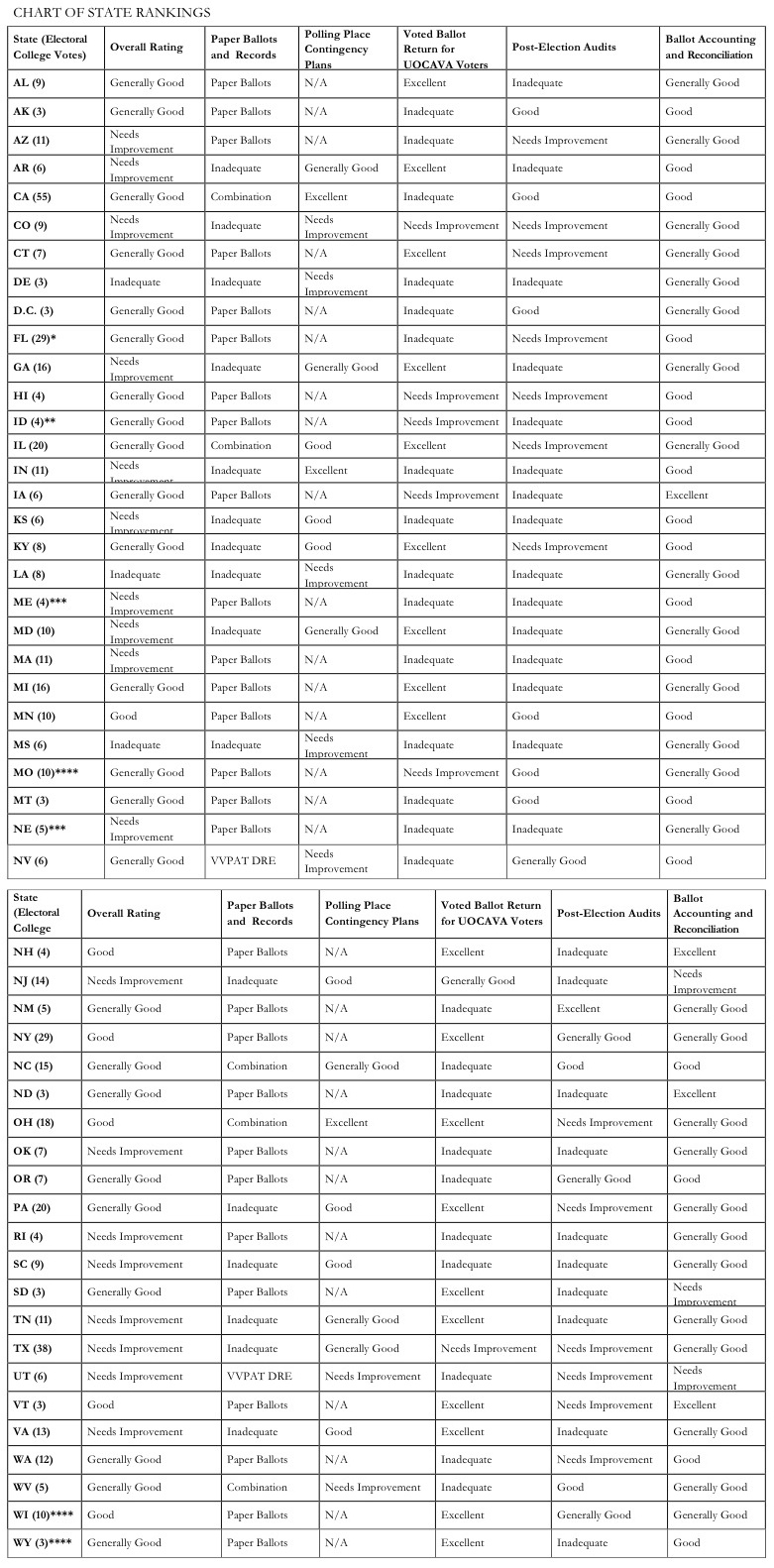 * Electoral College Votes may be split in Maine and Nebraska
** Paperless DREs are only used for disability access in Florida, and are still used in 64 of 67 counties
*** Idaho also uses punch cards in four counties
****Where DREs are used in Missouri, paper ballots are also available for the general election. In Wisconsin, a handful of jurisdictions use DREs as the standard voting system in the polling place, but also make paper ballots available as an option to voters. One county in Wyoming uses DREs.